An escape from the worries and hectic pace of everyday living, our luxury Wetzlar Resort is 'the perfect getaway to be one with your senses' wished-for young professionals to aged people. The beautiful rapture of nutmeg plantation interspersed with enchanting water bodies is an absolute delight to the eye.
This extremely beautiful resort offers exceptional 5 star hotel accommodation options with 46 rooms providing the ultimate in contemporary comfort whilst infusing modernity combined with soft furnishings and exotic artistic wood work that epitomizes solitude and natural aura encouraging our guests with a hunger to return again and again.
HERITAGE AYURVEDA VILLAS
Cabana Gold | Cabana Silver
A travelers dream accommodation, offering total privacy and en-suite bathtubs merely add to the impressive pleasures of a stay at both the Heritage Ayurveda Villas in Wetzlar Resort.
Along with the enchanting view of the wide greenery on the Portico and Garden area with exquisite amenities like private canopy and yoga deck; awaits a range of Ayurveda therapies here at the Cabanas to lighten the travel fatigue.
POND VIEW CHALETS
Located strategically across the water bodies - Live Fishing Pond and the Pool, the Chalets seems like it has been dropped right in the lap of comfortable luxury, and rightly so with
Single Bedroom Deluxe Chalets
Twin Bedroom Deluxe Chalets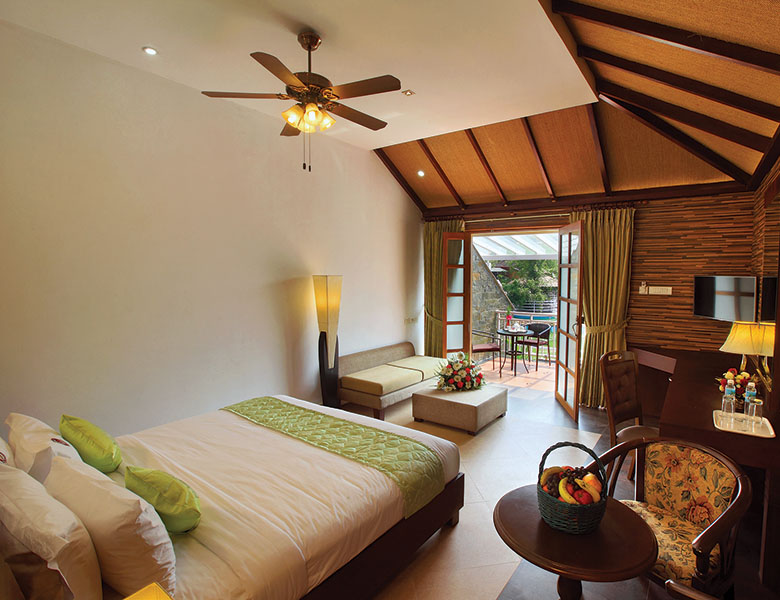 SUITE ROOMS
Designed with sophistication and comfort in mind, the 3 suite rooms at Wetzlar Resort come with a thoughtful well designed workspace. Each room is crafted according to the changing needs of new age travelers.
Wetzlar Presidential Suite Room
Wetzlar Premium Suite Room
Wetzlar Executive Suite Room.
STANDARD ROOMS
The Deluxe and Executive Rooms at the main block offers views of the lush nutmeg and rubber plantation to the guests.
All rooms here combine a classic elegance with modern design in a serene setting. Each is equipped with comfortable state of the art bedrooms, wash rooms with wet and dry areas along with latest sanitary wares.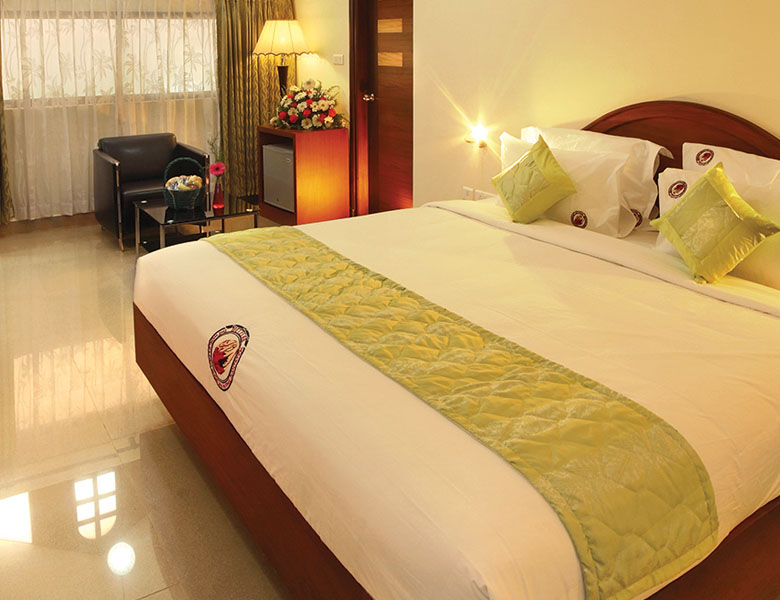 SPECIAL NEEDS ROOM
Disabled Friendly Room and Room for Special Need Old-Aged Guests
The resort also has special accommodation for those special guests for whom rooms are designed with the special knowledge of old age requirements and differently-able individuals.