The specialized Events Team at the Wetzlar offers custom made settings in our venues to suit your every individual event requirements. We offer a variety of themed banquets, perfect for that special occasion, on different spaces of the property including the poolside for a casual seating or cocktail dinner. There are also options of a rocking party with music on the banks of the pond. Our spaces are also excellent venues for team building exercises and office retreats.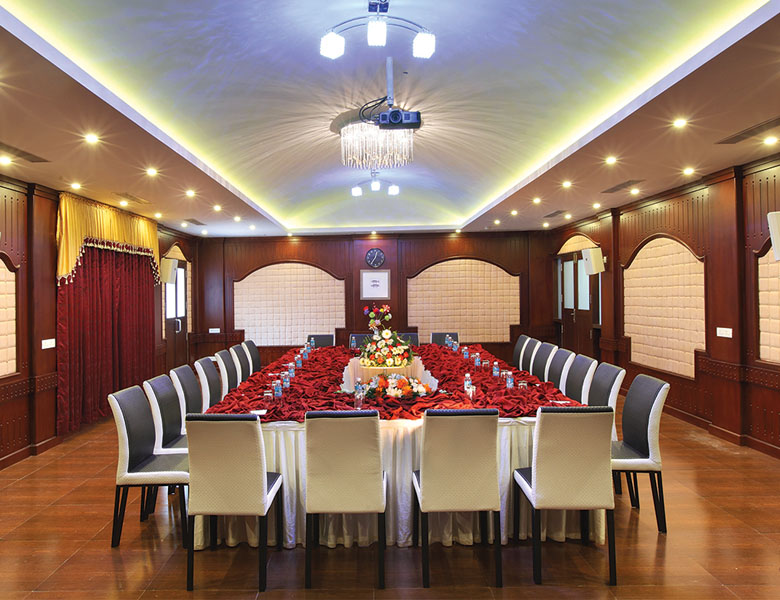 MACE CONFERENCE HALL
With facilities unparallel, the 'Mace Conference Hall' offers you a setting suitable for a business meeting, training, or even to celebrate a special occasion. It's spacious and tastefully decorated ambience teamed with a cooperative and friendly crew allows your events delivered in the best of ways.
Capacities of Seating Styles
"U"- SHAPE
25 PAX
CLUSTER
30 PAX
BOARD ROOM
25 PAX
CLASS ROOM
80 PAX
THEATRE
80 PAX
MACE BANQUET HALL
The 'Mace Banquet Hall', is a unique outdoor setting, under glass roofing, creating a refreshing ambiance ideal to conduct outdoor seminars or even to convene productive brainstorming sessions!
Capacities of Seating Styles
"U"- SHAPE
50 PAX
CLUSTER
65 PAX
BOARD ROOM
68 PAX
CLASS ROOM
80 PAX
THEATRE
80 PAX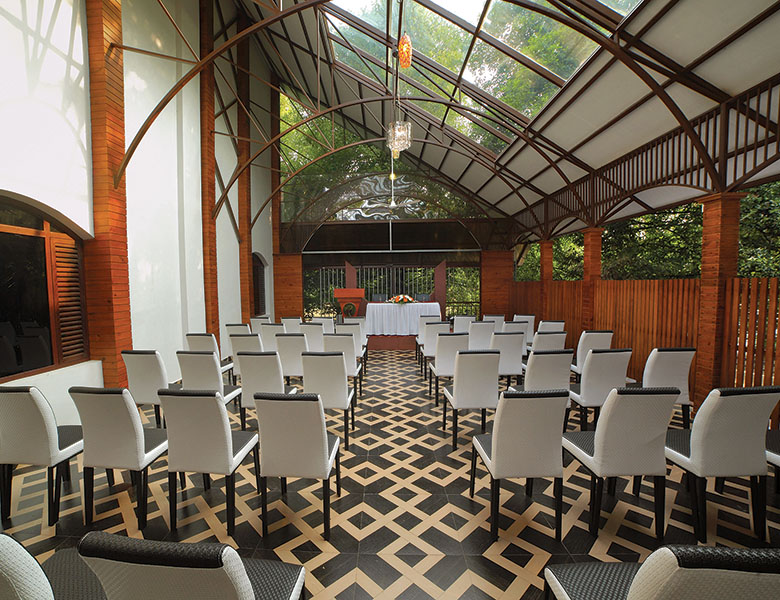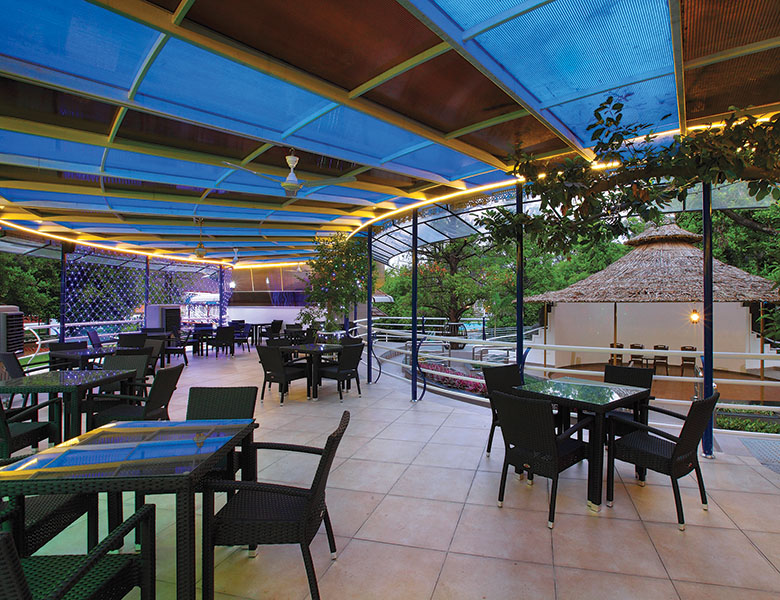 THE EMPIRE AMPHITHEATRE
The Wetzlar also offers a well-connected boardroom equipped for small meetings and an outdoor Amphitheatre, named 'the Empire', outfitted for artistic performances and evening matinee shows. The extended open air restaurant overlooking the pool and amphitheatre has a soothing atmosphere to be while dining. These could also be paired with Classical Kerala Art Performances.
Capacities of Seating Styles
Theater
200 PAX
Cabaret & Buffet
180 PAX
PLANNING SPECIAL OCCASSIONS
Our thoughtful packages ensure you get the best of our services and capabilities- stunning venues, finest accommodations, impeccable service and our innovative food and beverage offerings. Host your event with us and let us exceed your expectations.