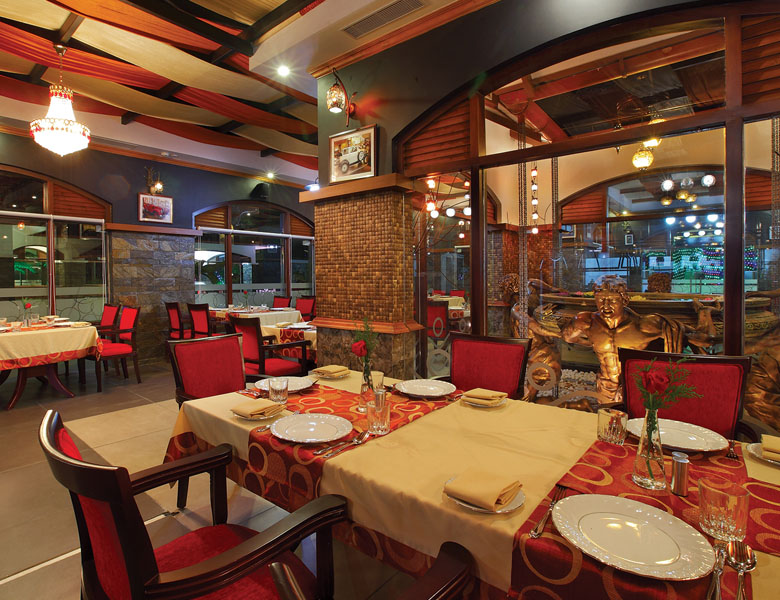 THE SPICE ISLANDS RESTAURANT
This multi-cuisine restaurant has appointed expert professional chefs for any type of dish you order including Indian along with Traditional authentic Kerala food, Chinese, Continental and Italian delicacies. They can quickly serve food according to the choice made by the guests! We ensure to satisfy each guests appetite for a good food; not just meant to taste good but provide nourishment too.
NUTMEG COFFEE BAR
Ideal setting to catch up - The coffee shop offers round the clock availability of short eats, hot and cold beverages. The interior and rich aroma attracts every guests to the comfort of this place. Savor authentic local flavors, which offers regional delights as well as dishes from European and Asian cuisine enriching the platter.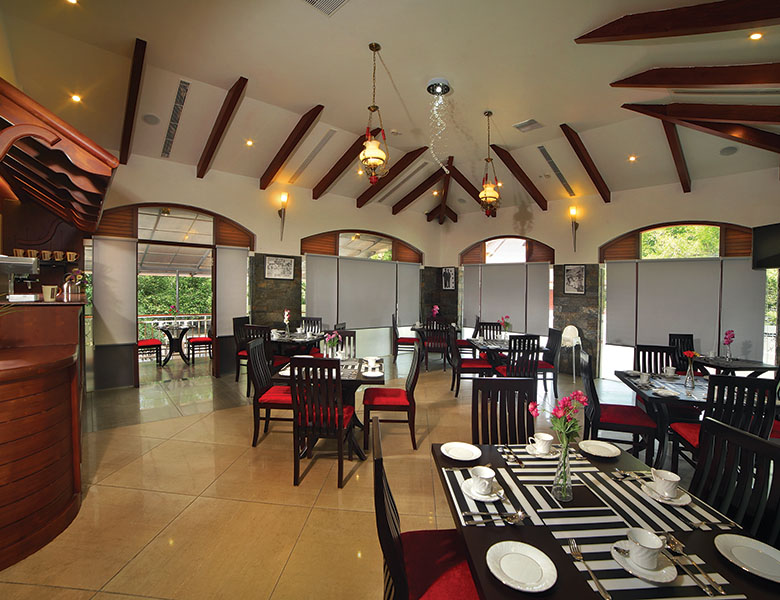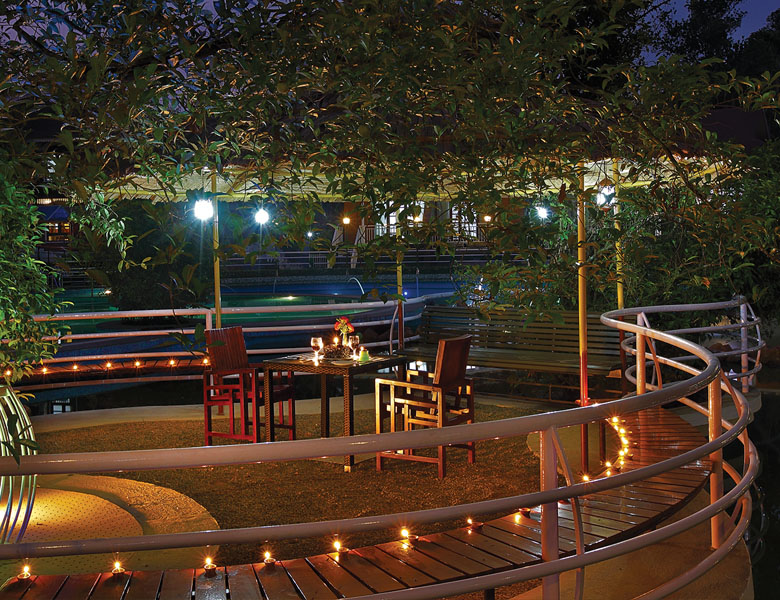 SANDANCE DINING
Reserve and enjoy a memorable evening of any of the following exquisite dining under caring attendance. A pergola set beside the cozy comforts by the Sandance pond offers the rare and exclusive opportunity to experience the brilliance of nature in peaceful seclusion with its limited seating suitable for - Candle Light Dinner Live barbeque / Tandoor on the spot to take pleasure in your personal space with your beloved or savor the grill and barbeque specialties, amidst music and lighting that could be exceptionally arranged as per your requirement
POOL BAR
For an evening drink enjoying the cool breeze, head to the Pool Pub which also serves light snacks. The bar by the poolside has an appetizing ambience to match its fine flavors.